Should You Hire A Cleveland Mold Remediation Company?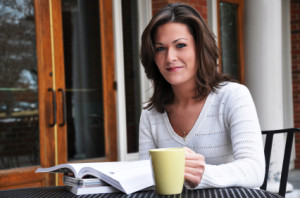 Mold is a type of fungus that thrives in moist or wet areas. You will find a lot of them from contaminated foods to poorly maintained households or commercial buildings. Although not all molds produce toxins, it is still advisable to eliminate them especially if they begin to ruin the walls and emit nasty odors.
Normally, removing molds is easy but sometimes, you may also require a professional Cleveland mold inspection company that specializes in mold removal for a more efficient work.
For one thing, individuals whose expertise is Cleveland mold remediation have the appropriate tools and the knowledge, which you do not have. You could probably do it on your own if you are dealing with molds not greater the 3 feet in your attic or basement. If you are talking about something bigger, experts recommend you seek a Cleveland mold remediation contractor.
Homeowners usually think that bleach or muriatic acid will do the trick. But the thing is, bleach in not an effective chemical for molds. Muriatic acid, on the other hand, is too harmful to use. Companies that specialize in mold removal know exactly what kind of chemical to use so that the mold will be eliminated and how to keep mold growth at bay.
If there is one problem with hiring Cleveland mold remediation contractors, it would be the cost of the service. On standard, a 10×10 area may yield at least $500. This would cover all treatment days. Bigger areas would cost as high as $30,000. Again, it depends on the size of the area to treat.
If you want to make sure that you will be getting your money's worth, you should be careful in choosing which company to hire. There are selection guidelines to follow including:
Credentials – Is the company insured, licensed, or accredited? It is important that the company underwent inspections to ensure you are not dealing with scammers.
Warranty – Does the company offer warranty? In case you found that the work did not live up to its promise, the company should redo the task free of charge. Just make sure if the warranty last for a reasonable amount of time. It is also important to know if the warranty agreement will be in black and white.
Good standing – Before hiring a Cleveland mold remediation contractor, check the company's background first. Look for positive and negative feedback to give yourself an idea about the quality of their work.
There is no doubt that companies with extensive mold removal experience have an advantage but you should still check whether the company is worth the price or if it will solve the problem for good. Do this if you do not want to waste a huge amount of money.
If you are looking for a Cleveland mold remediation company then please call M.A.D. Cleaning at 419-202-4165 or complete our online request form.
More Tips on Mold Remediation (Cleveland mold inspection, mold remediation, mold removal)