Cleveland Mold Remediation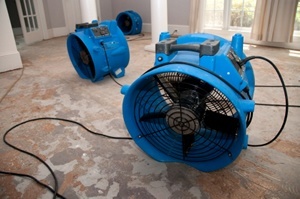 As a Cleveland homeowner, you want to take care of your home not only for aesthetic purposes, but to ensure the health and protection of your family as well. This is why Cleveland mold remediation is a crucial investment if your home has been affected by a mold infestation.
Mold grows in damp areas, but just because your home isn't humid doesn't mean there isn't mold growing somewhere around your Cleveland house. Mold can spring up because of plumbing problems such as leaky fixtures, flooding, too much rain, sewage issues, and even something as simple as not enough ventilation in the bathroom. Steam from showers in bathrooms that are not properly ventilated can make the perfect breeding ground for various types of mold. This is why bathrooms are so prone to mold and mildew growth. Basements are also known for being damp places, especially if they are not waterproofed and have problem with water seepage and flooding.
It is your responsibility as a Cleveland homeowner to take care of your property and maintain it so that it remains safe healthy. While you may work hard to keep your home in great conditioning, cleaning regularly and investing in home improvement to make everything just right for you and your family, there are issues that can go unnoticed, such as mold growth, that pose a major health concern.
It is not easy to know when there is mold present inside a Cleveland home. This is why it is important to hire a professional Cleveland mold inspection specialists on a yearly basis to detect mold as soon as possible, so it can be removed by a Cleveland mold remediation company. At the very least, you should have your home tested for mold if any water damages occur, for any reasons.
At M.A.D. Cleaning LLC with provide a full range of services for mold remediation in Cleveland, OH. Certified in both residential and commercial mold inspection and remediation, our team will work diligently to ensure your property is safely restored to a healthy state, free from mold.
Mold Problems: Why Cleveland Mold Remediation is Important
Unless you have been through it before, you will never truly understand how much damage having mold inside your Cleveland home can affect your quality of living. If you want to keep everyone safe, the first thing you need to do is find somewhere else to go until your property has been properly cleaned up by a Cleveland mold remediation specialists. Mold spores can cause health problems in anyone that is exposed to them. Don't think that just because you can't see mold that it isn't there, affecting your health. Breathing in mold spores can cause a variety of health issues.
Ignoring mold and putting off hiring a Cleveland mold remediation professional can cause all sorts of damage to your home. Not only will you be putting the health of everyone in your home at risk, you also increase the chances of your Cleveland property being deemed unsuitable for living. This means that even if you don't want to leave it, the law can require you to do so for health and safety reasons. While it may not get to this level, the longer you wait to have mold removed professionally from your home, the more expensive the repairs will be.
Have a Cleveland mold remediation company come out and get rid of the mold in your home as soon as you notice a problem, and save yourself the frustration, hassle and loss associated with this type of threat. If mold is caught in the beginning stages, it can be contained and removed without causing any damage to your Cleveland property. If it is detected at a much later stage of growth, there may be a need for some renovations. To lessen the amount of damage you experience in this type of situation, take care to choose a reliable Cleveland mold remediation contractor that is experienced and certified, like M.A.D. Cleaning LLC.
M.A.D. Cleaning: Making Cleveland Mold Remediation Easy
If your home is infested with mold, don't worry. At M.A.D. Cleaning LLC we make the mold remediation process easy and affordable. Our pricing is fair, and our team is made up of highly skilled professionals with years of training and experience in Cleveland mold removal and cleaning. We will have your property restored quickly, with expert care and our thorough mold remediation services.
If you are looking for a Cleveland mold inspection company then please call M.A.D. Cleaning at 419-202-4165 or complete our online request form.