North Ridgeville Mold Inspections: Dealing with mold Problems in North Ridgeville, OH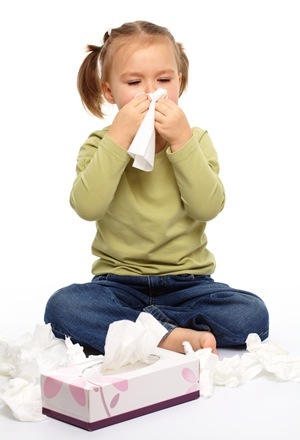 Mold is gross. That's what some people think. Others may overlook it or think nothing of how mold could be growing in their North Ridgeville homes and businesses. I mean, what's the big deal?
Your health, that's what.
Mold growth in North Ridgeville homes and commercial buildings is a major health concern that should be taken seriously by everyone. Mold growth can raise the risk of a variety of respiratory problems and asthma-related health issues by at least 30 - 50%. Mold produces allergens and toxic elements and the surrounding area tends to rot. Mold can cause more than mild irritation for some. It may lead to runny noses, allergies, rashes, sneezing and asthma that makes it nearly impossible to sleep in your house by night, or work at the office by day depending on where the mold is growing. It is a cause of concern for people of all ages, young and old, as well as those with compromised immune systems and those suffering from asthma. And this doesn't even take into account the dangers of black mold. Black mold, as you may know, can be fatal.
So when we say North Ridgeville mold problems are a big deal, we mean it.
At M.A.D Cleaning LLC we are a certified North Ridgeville mold inspection company homeowners and businesses in North Ridgeville trust to provide thorough, comprehensive mold assessments. We also provide a full range of mold removal services in the event that a mold problem is found. We'll give you an honest evaluation, and details for what your next course of action should be based on what our North Ridgeville mold inspection specialists find.
Some of the benefits of choosing M.A.D. Cleaning LLC for your mold inspection needs include:
Excellent Pricing
Years of Experience
Professional Equipment
Expertise in Both Mold Inspection & Remediation
The Latest Technology in Mold Testing & Mold Removal
Our goal is to provide our North Ridgeville customers with great pricing on North Ridgeville mold inspections and even better service and results with our North Ridgeville mold remediation. So if you are in need of a reliable, professional North Ridgeville mold inspection company, don't hesitate to give our experts at call today at 419-202-4165.
How to Tell if You Have a Mold Problem in North Ridgeville
If the North Ridgeville building you live in or work in has ever experienced elevated humidity, condensation, water leaks, or flooding, you may have a mold problem. Any moisture in your property should be well controlled and regulated to prevent mold from growing.
This is not the time to hesitate about hiring a professional North Ridgeville mold inspection company to do testing on your property. If there have been water issues such as flooding or other causes that leave your property with water damages of any scale, you only have about 48 hours before mold may start to grow – and grow rapidly – throughout the rest of the building.
Mold not only affects your health, it affects the value of your property as well. So get mold taken care of quickly to reduce the damages your property will face.
If you suspect that your North Ridgeville home or office has mold contamination it is best to have a professional North Ridgeville mold inspection conducted by a certified mold inspector than a general restoration contractor. This is because a certified mold inspector will be specialized to deal with your specific problem, and will be able to provide you with reliable solutions that not only remove the mold but treat the affected area to reduce the risk of mold growth in the future.
North Ridgeville Mold Inspections: Finding More than You Can See
Many types of molds are not readily visible, and may grow within walls, behind cabinets, under sinks, or in air ducts. Certain mold is only visible through air tests. So, it is important to get assistance from an experienced North Ridgeville mold inspection firm to determine the extent of your mold problem.
When looking for a North Ridgeville mold inspection company it is best to carefully research the company that will be doing the mold testing on your property. By carefully selecting a good mold inspector qualified to do the job, you ensure the likelihood of you finding an honest company and a thorough report on the condition of your property.
If you are looking for a North Ridgeville mold inspection company then please call M.A.D. Cleaning at 419-202-4165 or complete our online request form.