M.A.D. Cleaning LLC: Your Source for Professional Strongsville Mold Inspections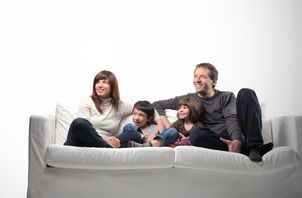 When you need a reliable Strongsville mold inspection company to determine whether or not there is a mold problem in your residential or commercial property in Strongsville, you need M.A.D. Cleaning LLC. We are certified mold inspectors and offer a full range of residential and commercial mold remediation services. From air duct cleaning to mold removal, disinfecting and sanitizing, our Strongsville mold remediation team will ensure your property in the Strongsville area is restored to a health environment, clean and free of mold.
Mold inside a Strongsville home or business can lead to several problems, the most pressing of which include health issues such as asthma, wheezing, allergy attacks and respiratory problems. In order to keep your Strongsville home free of mold, it is necessary to have Strongsville mold inspections performed by professionals on a regular basis.
When Should You Schedule Strongsville Mold Inspections?
You can hire a mold inspector to come perform mold testing at any time that is convenient for you, or whenever you just want some peace of mind and answers concerning the state of your Strongsville property. However, there are some optimum times to contact a professional for Strongsville mold inspections, ensuring you get your money's worth. These times include:
Any time your home or business has drainage or plumbing problems
Any time a roof leak or plumbing leak has been discovered
When buying or selling a house or commercial property
Whenever you smell or see signs of mold
A lot of people wait until they see mold before contacting a professional for help. This is fine, but it is not the best way to go about reducing mold problems with your Strongsville home or business. Mold can grow rapidly, especially in warm, moist places. A roof leak left unattended, for example, can start causing mold problems within as little as 48 hours. Stubborn mold growth is hard to remove, and may end up costing you a lot more by requiring renovation work to replace building materials that have become infested with mold. Therefore, early detection and immediate mold removal from Strongsville professionals are important in case of old growth.
Several Strongsville mold inspection companies also offer mold remediation services, such as M.A.D. Cleaning LLC. Be certain to choose a company for mold inspection in Strongsville carefully. Consider the following tips when hunting for a reliable Strongsville mold inspector:
Choose a customer-centric Strongsville mold inspection company that focuses on the unique and individual needs of the client
Some Strongsville mold inspection companies offer both inspection and remediation services. These type of companies can save you time and money, as they specialize in the type of work you need done
Choose a company that makes use of the latest technology and advancements in mold inspection and remediation like microbiological testing, air testing, moisture testing, HVAC reports, leak inspection and so on
The right Strongsville mold inspection service provider will be certified or licensed. This will ensure the company you hire has the proper qualifications and experience to properly and safely perform any mold testing or mold removal service necessary for your property. Certified mold inspectors must have carried out inspections in different kinds of environment including commercial, education, recreational and residential environments in order to achieve certification. Choosing a certified Strongsville mold inspection company ensures they have the ability to understand the unique needs of your particular situation and how to remedy it while delivering quality service.
Strongsville mold inspection contractors should be aware of the health hazards associated with their job and take sufficient note of personnel protection and other safety issues associated with mold inspection. If a Strongsville mold remediation contractor does not use protective gear, you should be wary of hiring them.
The Strongsville mold inspection company should provide readable reports that are easy to understand and comprehensive, with the necessary information. Reports that contain pictures, relative humidity readings, and moisture content readings are very helpful. These must also include the conclusion and recommendations of the service provider. An excellent Strongsville mold inspection contractor will go over the report with you and provide suggestions for the next course of action.
By choosing the right service provider for Strongsville mold inspections, you can ensure that your property will be protected and treated properly from mold.
If you are looking for a Strongsville mold inspection company then please call M.A.D. Cleaning at 419-202-4165 or complete our online request form.