Cleveland Mold Removal Services
M.A.D. Cleaning LLC is a professional Cleveland mold inspection company providing a full range of mold remediation and indoor air quality services within a 100 mile radius of our location in Sandusky, OH. Our services include mold inspection, mold removal, disinfecting and sanitizing, duct cleaning and indoor air quality.
Contact our Cleveland mold removal specialists today at 419-202-4165 to learn more about our services and pricing.
Services Our Cleveland Mold Removal Contractors Provide for Both Residential & Commercial Properties

M.A.D. Cleaning is a certified mold inspector with years of experience and training using various mold testing methods. We perform detailed mold inspections for both residential and commercial properties in Cleveland and the surrounding areas of Ohio. You can rely on our mold inspections specialists to provide your building with a thorough assessment, identifying the type of mold and solutions for removal ... Read More

Using protective gear and a full range of professional grade equipment and products to contain and fully remove mold, M.A.D. Cleaning LLC is the company you can rely on for complete, thorough, and professional mold remediation services in Cleveland, OH and the surrounding areas. We are fully certified mold remediators with years of experience and professional training ... Read More

"Out of sight, out of mind" is not how you want to treat mold. At M.A.D. Cleaning LLC we know that air ducts are one of the most common places for mold to grow. We have the equipment and tools to provide your property with specialized air duct cleaning that will ensure the air coming through your HVAC system is healthy, not hazardous and laced with mold ... Read More
M.A.D. Cleaning LLC provides full disinfecting and sanitizing services to commercial and residential properties that have been affected by mold. Removing the mold isn't enough. Your property needs to be thoroughly cleaned, disinfected and sanitized in order to prevent future mold growth and restore your property to a healthy environment ... Read More
More Residential Mold Removal Services

Taking care of a potential mold removal Cleveland residents need to know who to trust in. There are plenty of reasons mold can grow inside a dwelling. And once it starts it can grow extremely quickly. Mold can cause a multitude of health problems so it is crucial to use remediation tactics to resolve the situation ... Read More

Basements are a prime location for mold growth in homes throughout the Cleveland area and surrounding cities. Especially if your home has moisture problems caused by improper drainage, water seepage, or foundation problems, you should contact M.A.D. Cleaning LLC today for a thorough mold inspection. See mold growing in the basement? Call us for complete mold removal ... Read More

Have a crawl space below your home? This is another area of concern when it comes to mold growth. Crawl spaces offer convient access to plumbing pipes and moisture from the ground, making this the perfect place for mold to grow undetected. Have your crawl space inspected for mold by M.A.D. Cleaning LLC today to keep any problems from spreading to the rest of your home ... Read More

M.A.D. Cleaning LLC provides treatment and removal for attic mold problems. The attic is another area of the home that is prone to mold growth, especially if there is poor ventilation or the insulation gets wet. Moist insulation provides the perfect bed for mold to make a home in, and soon enough you'll find yourself with a serious mold problem on your hands if you don't get it treated properly ... Read More

If your home has suffered from water damage from a flood or broken water pipe, the professionals at M.A.D. Cleaning LLC can help. If left untreated, water damage can quickly turn into mold, mildew and other mossy growths that can severely harm your family's health.Read More

The professionals at M.A.D. Cleaning LLC understand crawl spaces better than any other company in the Cleveland area. We are your best choice for professional crawl space encapsulation.
M.A.D. Cleaning LLC doesn't just help you with the mold removal in your crawl space. They can help you prevent it with their crawl space encapsulation process.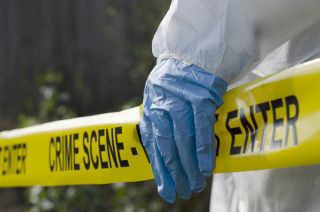 M.A.D. Cleaning LLC professionals are here to ensure the safe trauma scene & biohazard cleanup to restore your property to a safe, clean, and healthy state.
We handle the cleaning after all types of situations including trauma scene cleanup, mold remediation, water damage restoration, suicides, crime scenes, accidents, hoarding, animal waste or remains, homicide cleanups, and more.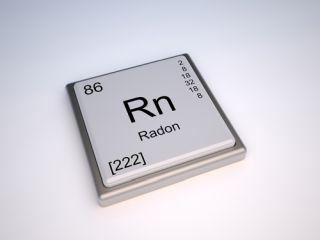 Radon comes from a variety of places. It is a naturally occurring gas which comes from the breakdown of uranium, igneous rock and soil, or well water. Radon is a radioactive gas, which is why it can cause lung cancer. It is reported that 21,000 lung cancer deaths are due to radon exposure each year.
There are tests that can be performed which determine the level of radon within an enclosed environment. Call M.A.D. Cleaning LLC. Our Cleveland mold inspection company can perform a radon testing and mitigation services.
If you are looking for Cleveland mold removal services then please call M.A.D. Cleaning at 419-202-4165 or complete our online request form.