Cleveland Mold Inspections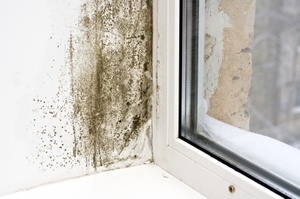 Don't sit there wondering if your property has a mold problem. Call the Cleveland mold inspections experts at M.A.D. Cleaning LLC today to schedule a thorough mold assessment, and find out for sure!
M.A.D. Cleaning LLC is a Certified Mold Inspector providing mold inspections in Cleveland, OH and the surrounding areas. Our mold testing services are available for both residential and commercial properties. We also provide a full range of mold remediation services and products to help improve indoor air quality. If we find mold in your building, our experienced Cleveland mold remediation specialists will outline solutions for you to restore the health and integrity of your property efficiently, thoroughly, correctly and safely.
Benefits of Choosing M.A.D. Cleaning for Mold Inspections in Cleveland
We are Fully Certified & Trained Mold Inspectors
We have Years of Experience in the Indoor Air Quality Industry
We offer Great Pricing and Even Better Service and Results!
We provide a Full Range of Mold Removal Services
We provide Residential & Commercial Mold Inspections
We serve areas up to 100 miles away from our location
Cleveland Mold Inspections: Providing Peace of Mind
Mold inspections are important especially if your Cleveland area property has experienced some form of plumbing problem, flooding, or other water damages. Mold can have damaging effects on the health of those who come in contact with it. Mold can cause a variety of health problems, and may even be fatal, such as is the case with black mold. It is essential to have a comprehensive mold inspection by a certified Cleveland mold inspector to ensure your whole property has been checked and all the areas where mold is present have been identified.
Cleveland mold Inspections should also cover indoor air quality testing and surface testing. Mold can turn up in seemingly unexpected places, so a thorough mold assessment is necessary. Otherwise you may find yourself with the same problem later on.
Laboratory tests may be needed during Cleveland mold inspections when samples are taken. The report generated from these tests will indicate whether there is mold present or not, and will include recommendations on the next step of action. You will also receive solutions from your Cleveland mold inspections specialists at M.A.D. Cleaning LLC on how to reduce contamination and mold problems.
After a thorough mold inspection, the next step in the process is remediation. Mold remediation is the process of removing the mold and cleaning the areas infected by mold. Our Cleveland mold remediation experts employ a variety of methods during the mold remediation process to ensure your property is restore to a healthy environment.
In some instances, building materials such as carpet and drywall must be replaced in order to fully remove the mold. Many items may be contaminated beyond salvage, such as clothing or documents, and these items, like the building materials, must be disposed of properly to prevent the spread of the mold and completely fix the problem.
After the removal of the mold is completed, your Cleveland area residential or commercial property must be treated to prevent future mold growth. Air purification may also be a necessity. Your Cleveland mold inspection specialist at M.A.D. Cleaning LLC will advise you on what steps are necessary to restore the health and integrity of your building. M.A.D. Cleaning LLC was founded by indoor air quality specialists with years of experience in the industry, so you can rest assured that our trained and knowledgable operatives will be able to suggest the optimum course of action and air cleaning products that will help rectify your specific situation.
Get peace of mind with a professional mold inspection performed by the certified experts at M.A.D. Cleaning LLC today. Call us at 419-202-4165 to get started.

Don't Wait and Wonder - Your Health is at Stake! Schedule Mold Testing Today
The worst thing you can do when it comes to mold is wait. Left untreated, mold can spread throughout a property and become even more hazardous, not to mention even more expensive to remove.
So if you suspect you have a mold problem, or even if you just want to be sure, we encourage you not to hesitate! Call M.A.D. Cleaning LLC today at 419-202-4165 for a thorough mold assessment from our skilled and certified Cleveland mold inspection experts.
If you are looking for a Cleveland mold inspections company then please call M.A.D. Cleaning at 419-202-4165 or complete our online request form.