Cleveland Mold Remediation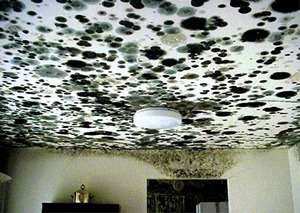 M.A.D. Cleaning LLC is an experienced and certified Cleveland mold remediation company. Certified to provide professional mold remediation services for residential and commercial properties throughout Ohio, M.A.D. Cleaning LLC can help you restore your mold-infested property to a clean, healthy environment again in no time.
Our Cleveland mold remediation technicians are highly trained and qualified specialists with years of experience in the indoor air quality industry. This allows us to take your mold remediation process to a deeper level, providing you with reliable solutions for air purification and indoor air quality improvement as well as the complete removal of mold.
We work diligently to restore your property with the utmost care and respect. From replacing building materials such as carpet and drywall to inspecting and cleaning air ducts - a common breeding ground for mold in properties that have been affected by too much humidity or water damages - M.A.D. Cleaning LLC does a thorough job of removing mold from the property of our clients. Equipped with all the right tools, cleaners, and professional grade equipment as well as the knowledge of the latest advancements in mold remediation, our Cleveland mold remediation teams is the one you can rely on for superior quality workmanship, excellent customer services, and positive results.
What is Mold Remediation?
Mold remediation is the removal of mold from an infected area. At M.A.D. Cleaning LLC we provide a full range of mold removal services for both residential and commercial properties.
After mold testing is performed by our Cleveland mold inspection specialists and we are able to see how severe your mold problem is, as well as what types of mold we will be dealing with, M.A.D. Cleaning LLC will be able to better address the issue of eliminating mold from your property.
Why Hire a Cleveland Mold Remediation Professional
There are many homeowners in Cleveland and the surrounding areas that believe mold is easy enough to remove using DIY methods. The most common tactic is to use bleach on the affected area. While this is well enough for some smaller mold problems, it will most likely not address the cause of the mold growth. Also, depending on what type of mold is present, you could be endangering your health by trying to remove the mold yourself. This is especially the case with black mold.
As professional, certified Cleveland mold remediators, we at M.A.D. Cleaning LLC know how to tackle mold removal in the safest, most efficient and thorough manner. We have specialized equipment and protective gear that we wear during the mold removal process. Our mold remediation experts also have access to some of the best cleaners, sanitizer, and disinfectants made specifically for mold removal by leading manufacturers like Microban, Zep, Rest-Oleum and more.
M.A.D. Cleaning LLC takes extra precaution when performing mold remediation on an affected area, too, by using products like Zipwall - a containment product that ensures no mold spores spread to other areas of the building during the cleanup process. It is important to quarantine as much of the affected area as possible to ensure mold does not spread.
Another step M.A.D. Cleaning LLC takes is to provide air duct cleaning. Most homeowners in Cleveland and the surrounding areas only consider the mold they can see. Our Cleveland mold remediation experts know that mold can grow just about anywhere, and one of its favorite spots is HVAC air ducts. So you can count on our experts to not only address the removal of the mold you can readily see, but the mold you can't see as well!
We'll also take care to address the quality of air inside your property. Airborne mold is the main concern for health, and it is crucial to conduct proper air purification to really restore the health of your indoor environment. As indoor air quality specialists with years of experience in the industry, M.A.D. Cleaning LLC can recommend the best solution for your indoor air quality needs. We offer our clients a wide range of indoor air quality products and services that will address your concerns and improve the quality of air inside your home or business. We also offer solutions to address long term mold prevention, such as dehumidifiers for damp areas.
Reasons to Hire a Professional for Mold Remediation in Cleveland, OH
Complete Mold Removal
Protective Gear
Professional Strength Cleaners
Containment Supplies Used so Mold Won't Spread
Air Quality Addressed
Solutions to Prevent Future Mold Growth
If you are looking for a Cleveland mold remediation company then please call M.A.D. Cleaning at 419-202-4165 or complete our online request form.