Radon Testing & Mitigation Services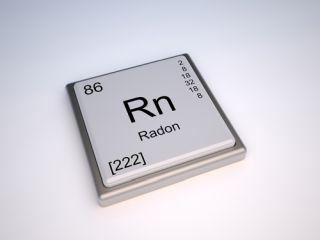 Unfortunately, radon is a odorless, colorless gas that you can't detect without the proper testing equipment. When it gets trapped inside your home, it builds up to harmful levels. Radon poisoning can cause lung cancer, recurring respiratory infections, breathing difficulties, persistent cough, and hoarseness.
Radon comes from a variety of places. It is a naturally occurring gas which comes from the breakdown of uranium, igneous rock and soil, or well water. Radon is a radioactive gas, which is why it can cause lung cancer. It is reported that 21,000 lung cancer deaths are due to radon exposure each year.
There are tests that can be performed which determine the level of radon within an enclosed environment. Call M.A.D. Cleaning LLC. Our Cleveland mold inspection company can perform a radon testing and mitigation services.
Who Needs Radon Testing & When Should Radon Mitigation Be Done?
Ever homeowner in Ohio should have radon testing done. In fact, the EPA has a lot of information about the risk of public health from exposure to radon in homes. If the radon level is above 4 pCi/L, action needs to be taken by a radon mitigation professional.
Professionals at M.A.D. Cleaning LLC can perform a radon test to determine whether your home may contain radon concentrations that are high enough to pose a health risk to you and your family.
How Radon Testing Works & How Often Should Radon Testing Be Done?
A short-term test is performed to ensure you know as quickly as possible whether or not your home contains high levels of radon.
There are times when radon testing should be done soon after an initial test, mostly in situations where the radon level is high enough to be a concern but not high enough to warrant remediation. Your radon testing professional will advise you when this needs to be done.
The test should be repeated again in the future because levels can change over time. They can also vary significantly between seasons. Radon levels can also change if renovations are made or homeowners begin using a lower level in the home such as a basement or living area they had not used before.
Radon Mitigation Service In Ohio
M.A.D. Cleaning LLC offers both radon testing and radon mitigation services to many communities in Ohio. Our professionals can install an effective radon mitigation system to achieve a safe reduced level.
What Does Radon Mitigation Cost?
Most homes can be fixed for about the same cost as other common home repairs. Our professionals will provide you with a cost estimate prior to any work being done. Our rates are very competitive. Call today for an appointment. We want you to have a comfortable, safe home environment.
If you need Radon Testing or Radon Mitigation in Ohio, please call M.A.D. Cleaning at 419-202-4165 or complete our online request form.